Hear from our customers about
what makes us the best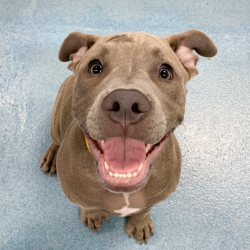 Sera Green
Love their staff, love that it's 24 hours, love that they provided photos and a little report card! Made me feel safe leaving my puppy there. He had an amazing time!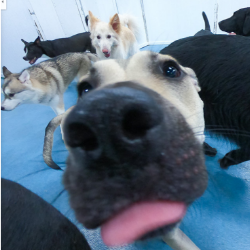 Kristen Valentine
They are amazing. This was my pup's first time at any doggy daycare and he can be a bit timid. He was introduced slowly with lots of chances to warm up by the end of the day he was giving kisses to everyone and was zonked out in the car before we left the parking lot. Their report card system kept me up-to-date and gave me peace of mind. We absolutely loved it and will be regulars!
Ruta N.B.
Great place, great people! Responded immediately and answered all my questions. Brought my puppy Ivy for couple days as was going out of town and that was the best decision. She loved it. I received 2 report cards with bunch of pictures and could see Ivy had a blast there.
Front desk girls were very nice and friendly.
They took good care of Ivy and will definitely be coming back.
Join Us.
24 Hour Dog Daycare (located in Escondido and Miramar) is looking for motivated, enthusiastic, confident, and hard-working people to fill open positions as Team Leaders, Pack Leaders and more. Candidates MUST have OPEN availability (including Holidays). Previous background in customer service and cash register experience is recommended. Our only rule is you absolutely must love dogs and be knowledgeable about how to care for them. We need people who are excellent at reading dog body-language and who can adequately multi-task caring for them and cleaning after them. A bubbly personality goes a long way. If you love dogs then you'll love this job, but do understand that it is hard work caring for multiple dogs. If that sounds good to you-then we hope you'll join us.
Working with us includes:
Health Insurance (we pay 90% of the cost)
Dental insurance (we pay 75% of the cost)
A 401k plan (we match 3% of our team's gross earnings contributions)
Profit sharing
READY TO WORK WITH 24 HOUR DOG DAYCARE?
APPLY NOW.
We recommend you apply directly on Indeed by going here Or fill out this short application below